I've settled on a program and am so glad I did. I chose Knit Visualizer and am in love with it. I should have bought it months ago, it would have saved me (and some of my test knitters) much hassle. It's $135 for the program, but sooo worth it. A huge thank you to Nancy for creating it for us.
Now that I have the software, I am cruising on finishing the Baby Bag. So far the rough draft of the plain version is complete. Features for this include a super cute button along the raglan sleeve, car seat buckle hole option, 3 different sizes, newborn to 2T, knit in the round (gotta love seamless), button bottom or box bottom options. I've also included instructions for just a plain sweater without the bag bottom. This is the sweater version, for the bag just picture it longer.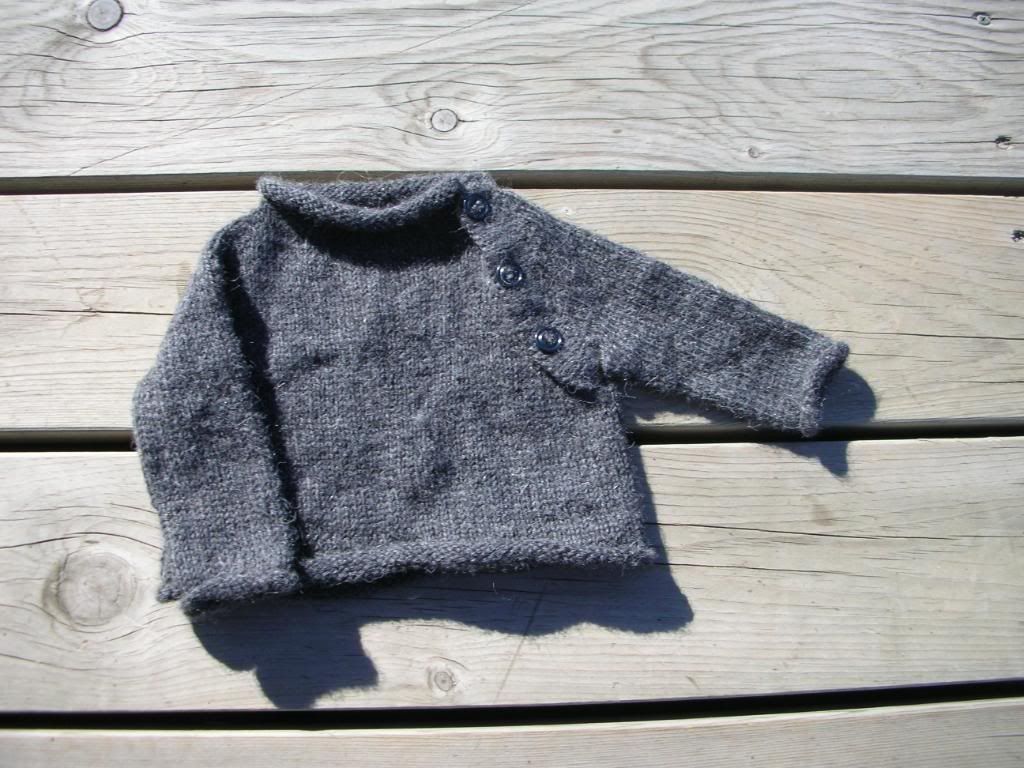 This is one of those simple yet beautiful sweaters. It is one of my favorites.
I'm well on my way to finishing the rough draft for the cabled bag as well. So far I have the newborn sizing complete and as soon as I can get my butt off the computer, I'm off to do some more swatching. I wasn't satisfied with the sizing of the original bag, arms were too narrow and the cables pulled more than I thought they would. I also didn't care for the button plackart placement on the cabled bag. It's cute on the plain sweater, but overload on the cabled. So, the new one will button down the front (or back if so desired), similar to this but with a smaller collar and a little longer to more easily slip the babe in.
That's all for now. I'm so happy to be almost done with this bag.